A second home may seem like an investment purely driven by luxury, but you might be surprised at the practical benefits a second home can offer. There are definite lifestyle perks of owning a second home in a popular vacation destination like
Pawleys Island
— the charming coastal landscape of this beach town is a beautiful combination of white sand, winding bays, and quaint houses. Fantasies of summering here with the family, spending long days in the water, and nights around a bonfire aren't a hard sell.
Beyond the beautiful community and relaxation opportunities of owning Pawleys Island real estate, there are real financial and logistical benefits from investing in a second home. Whether you're ready to begin your search for houses for sale in Pawleys Island or on the fence about the practicality of a second home, here are five reasons why investing could result in unforeseen returns.
It's a lucrative business
Pawleys Island real estate is some of the most sought-after vacation rental properties on the East Coast. With its small-town feel and local heritage as a summering spot, the viability of rental properties in this area will likely never go down.

A vacation home doesn't only have to be a place for you and your family to getaway. In markets like Pawleys Island real estate, property owners often turn their vacation homes into lucrative businesses. Not everyone can get away from work for a whole summer, leaving their second homes open for weeks at a time. Vacation rental sites are easy to use, and listing your home on them is a relatively quick operation.


Once you begin renting your Pawleys Island home for out-of-town vacationers, the income generated could pay for any property upkeep entirely and return profits to you. The South Carolina warm season is long enough that you and your renters will have ample time to enjoy the place. Your second home could give you the ability to work less and play more.
There are no constraints on family vacations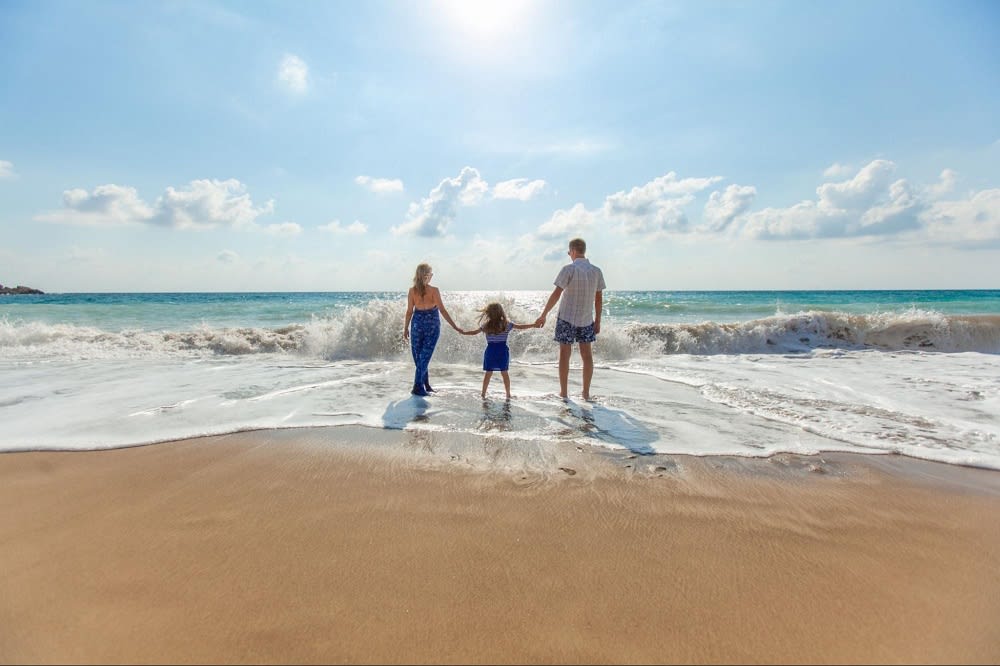 Everyone has felt the strain of how difficult family vacations can be. Getting children on a plane, finding the right time to take off from work and school, and orchestrating housing are expensive and stressful.
When you invest in a second home, all of these burdens disappear. Because you can cook your own meals, drive your own car, and travel on your own schedule with a second home, the ability to take a vacation is essentially limitless. Especially with the ability to work from home, long weekends at the beach house with the family can be a regular, year-round occurrence that can save you money on vacations and increase your overall well-being.
Long-term investment potential
Houses for sale in Pawleys Island are an investment that will likely only go up in value. Since the area is such a popular vacation spot, with increasing commerce from restaurants and other businesses and activities like golf courses, the neighborhood is protected from an economic downturn, protecting your investment.


Real estate is a great way to diversify your investments. It might feel like a giant leap if you have the resources to buy a second home now, but the money you put into buying a house on Pawleys Island isn't going anywhere. It will likely exist as a prudent part of your investment portfolio and give you peace of mind that your long-term finances have a reliable boost. Beyond the financial benefits, these homes are often passed down through families as a place rich with memories and traditions for multiple generations.
It's an excellent place to retire
Nobody likes thinking about accommodations for the winter of their lives, but thinking ahead before retirement makes the transition easier. So many factors go into planning for retirement, but one of the most costly changes people have to make is their living situation. Retired folks don't want to care for a lot of land, multiple stories of a house, or shell out large sums of rent for an organized living facility.
A second home in Pawleys Island can double as a vacation spot and a place you plan on retiring in one day. The transition into retirement then becomes moving to a place you have called home away from home and have fond memories in for years instead of starting over.


Pawleys Island real estate has an abundant selection of homes ideal for vacation and retirement. One-story beach bungalows, apartments in easy-to-care-for complexes, and virgin land to build your perfect house are all easy to find on the market.
It's the best of both worlds
The physical benefits of a second home are proven, but what about the invisible benefits? The pace of our modern society can be breakneck, and if you live in a major city for better work opportunities, you know how intense the need to get away can get.


Reducing your stress
is now as important as eating your vegetables and paying your taxes, so if you're taking steps to be more financially prosperous by living in a city, why not take some of that money and invest it in your well-being? Having a second home gives you the best of both worlds and allows you to work more accessible, knowing your play isn't far away. This combination will enable you to remain in highly competitive professional areas while reaping the advantages of a more natural landscape.
Buying a second home among Pawleys Island real estate has practical and recreational benefits that make homes for sale in Pawleys Island a prudent investment. Not only can the area give you access to gorgeous beaches, but
fine dining
, a vibrant community, and unbeatable historical architecture as well.
If you're looking forward to summers on this idyllic beachfront, you can reach out to trusted local agent
Martin Phillips
for guidance on where to begin.